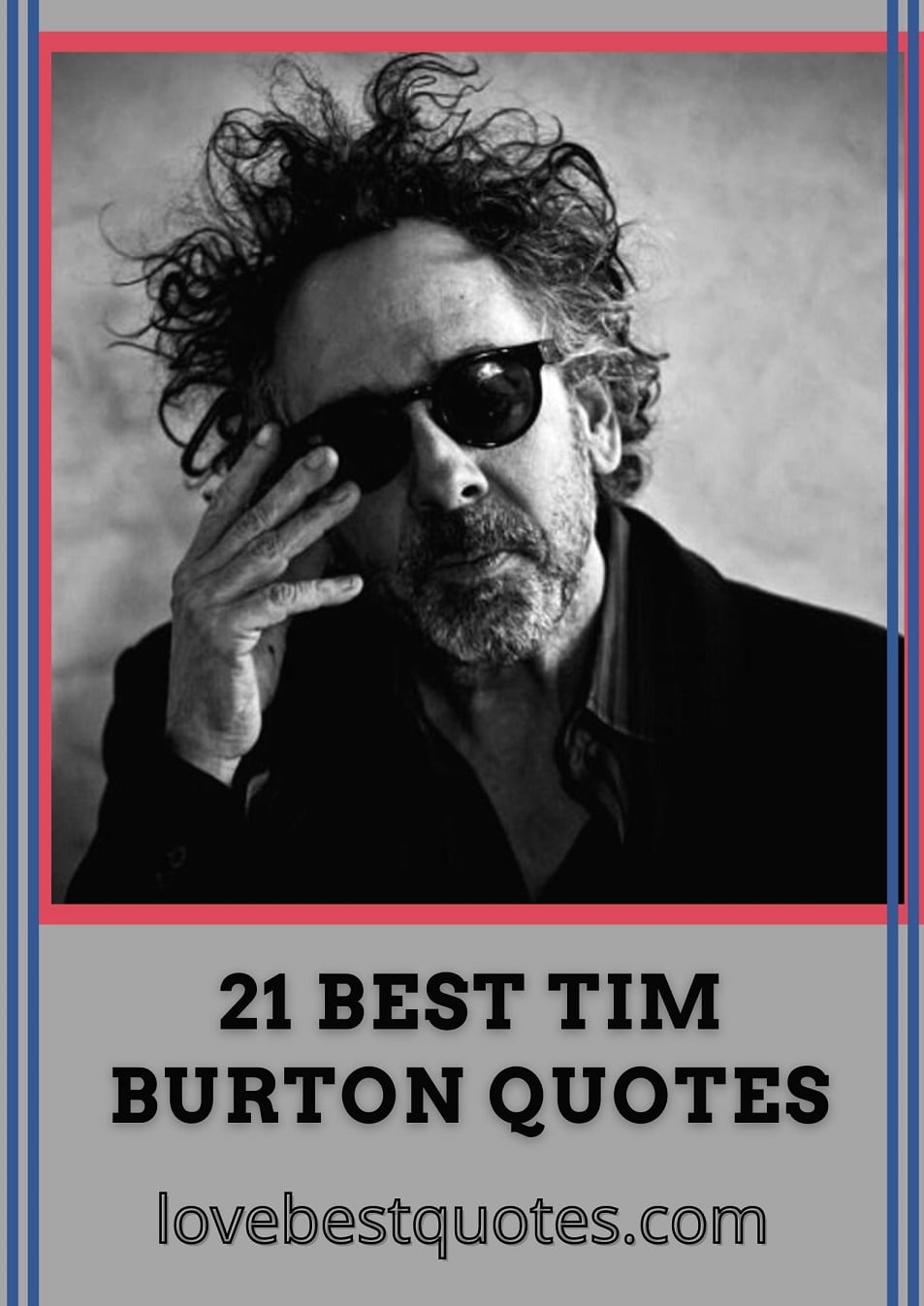 Tim Burton Early Life
Walter"Tim" Burton was born on 25 August 1958 in Burbank, California. He was a recluse in his childhood, which he spent mostly drawing cartoons and watching old movies. Burton was in the ninth grade when won a prize for an anti-litter poster he designed. The local garbage company placed this poster on all of their garbage trucks for a year. After finishing high school, he attended the California Institute of the Arts. Burton's first job after graduating from that school was an animator for Disney.
Tim Burton in Disney
Disney recognized his talent, and he made his first short movie in 1982, Vincent. It is an animated short story about a boy who wanted to be just like Vincent Price. Thereafter there has been no looking back. Today Burton is a famous Hollywood director, film producer, author, and performer.
Time Burton Movies
He's famed for dim, quirky-themed films like Beetlejuice, Edward Scissorhands, The Nightmare Before Christmas, Sleepy Hollow, Corpse Bride, and Sweeney Todd: The Demon Barber of Fleet Street, and for blockbusters like Pee-wee's Big Adventure, Batman, Batman Returns, Planet of the Apes, Charlie and the Chocolate Factory, Alice in Wonderland. Some of his movies have been blockbusters and among highest highest-grossing movies of Hollywood. Dark Shadows, his movie adaption, Frankenweenie, was released in 2012. Other movies are Big Eyes in 2014, film adaptations of Miss Peregrine's Home for Peculiar Children, and Dumbo, released in 2016 and 2019.
Tim Burton and Johnny Depp
Burton's numerous collaborators have been Johnny Depp, who became a close friend because their movie together, musician Danny Elfman (who's written for all but five of those movies Burton has led and/or created ), and partner Helena Bonham Carter.
Tim Burton Books
In addition, Burton has also written and illustrated the poetry book The Melancholy Death of Oyster Boy & Other Stories, published in 1997.
Tim Burton Drawings
Tim Burton Drawings which are a compilation of his own drawings, entitled 'The Art of Tim Burton', premiered in the year 2009.
Tim Burton personal Life
Tim Burton had been married to Lena Gieseke who was a German-born artist from 1987 to 1991. The marriage ended in 1991. Burton then dated model and actress Lisa Marie Smith (better known by her stage name of Lisa Marie). They lived together and she acted in many of his films like Sleepy Hollow, Ed Wood, and Mars Attacks. Burton then moved on to a relationship with actress Helena Bonham Carter. They have two children, a son, and a daughter.
Tim Burton Net Worth
Tim Burton Net worth is estimated to be around 100 million. Had it not been for these two divorce settlements it would have been much more.
Awards and Recognition
Tim Burton has been nominated many times for his movies and has won many awards. He has won Emmy Award, Golden Globe Award, Saturn Awards, and many more. On March 15, 2010, Burton was honored with the insignia of Chevalier of Arts and Letters from the then Minister of Culture Frédéric Mitterrand.
ONE PERSON'S CRAZINESS IS ANOTHER PERSON'S REALITY!
**Tim Burton**
WHEN YOU'RE MAKING A MOVIE, IT'S A VERY INTERIORISED WORLD.
**Tim Burton**
ANYBODY WITH ARTISTIC AMBITIONS IS ALWAYS TRYING TO RECONNECT WITH THE WAY THEY SAW THINGS AS A CHILD.
**Tim Burton**
VISIONS ARE WORTH FIGHTING FOR. WHY SPEND YOUR LIFE MAKING SOMEONE ELSE'S DREAMS?
**Tim Burton**
PEOPLE TOLD ME I COULDN'T KILL NICHOLSON, SO I CAST HIM IN TWO ROLES AND KILLED HIM OFF TWICE.
**Tim Burton**
IT'S GOOD AS AN ARTIST TO ALWAYS REMEMBER TO SEE THINGS IN A NEW, WEIRD WAY.
**Tim Burton**
DON'T WORRY ABOUT HOW YOU 'SHOULD' DRAW IT. JUST DRAW IT THE WAY YOU SEE IT.
**Tim Burton**
MOVIES ARE LIKE AN EXPENSIVE THERAPY FOR ME !
**Tim Burton**
WHETHER YOU LIKE IT OR NOT, A CHILD REALLY CONNECTS YOU TO THAT TIME WHEN EVERYTHING'S NEW. IT'S SO IMPORTANT – NOT JUST FOR ARTISTIC ENDEAVORS, BUT FOR HUMANITY.
**Tim Burton**
WHEN I WAS GROWING UP, DR. SEUSS WAS REALLY MY FAVORITE. THERE WAS SOMETHING ABOUT THE LYRICAL NATURE AND THE SIMPLICITY OF HIS WORK THAT REALLY HIT ME.
**Tim Burton**