Ratan Tata's early life
Ratan Tata, a name synonymous with success and philanthropy, comes from the famous Tata family in Mumbai, India. Born on December 28, 1937 in Bombay, Ratan Tata is the son of Naval Tata and Sooni Tata. However, his childhood was marked by the separation of his parents when he was just ten years old. It was Navajbai Tata, his grandmother and Ratanji Tata's widow, who took him under her wing and became his guardian. Ratan Tata has a younger brother, Jimmy Tata, and a half-brother, Noel Tata, from his father's second marriage to Simone Tata, with whom he grew up.
Ratan Tata Early Education and Career
Ratan Tata's educational path was anything but exceptional. He attended prestigious schools such as the Campion School in Mumbai, the Cathedral John Connon School in Mumbai and the Bishop Cotton School in Shimla. His pursuit of knowledge took him to the United States, where he studied at Riverdale Country School in New York City and Cornell College in Ithaca, New York. in 1962, he earned a Bachelor of Science degree in architecture before returning to India. He is also a graduate of Harvard School, where he completed the Advanced Management Program.
The genesis of Ratan Tata's business career
Ratan Tata's career in the Tata Group began with diverse experiences in various business areas. In 1971, he was appointed director in charge of the National Radio and Electronics Company. A major turning point came in 1991 when Ratan Tata assumed the role of Chairman of Tata Industries, succeeding his uncle, the famous J.R.D. Tata, at the helm of the Tata Group of Industries.
Ratan Tata's triumph as an entrepreneur
Under Ratan Tata's visionary leadership, the Tata Group rose to unimagined heights. He focused on expanding and globalizing the conglomerate's businesses. A notable example was his role in reviving NELCO, a company that was struggling with significant losses. Ratan Tata's leadership qualities led to his promotion to Director and Group Chairman in 1991. The year 2000 marked an important milestone when the Tata Group acquired Tetley Tea for $431.3 million. In 2004, the group expanded further by acquiring the truck manufacturing operations of South Korea's Daewoo Motors for $102 million. Under Ratan Tata's astute leadership, the Group also acquired Corus Group, Jaguar and Land Rover.
The leadership acumen of Ratan Tata
In 2007, Tata Steel, one of India's largest steel companies, completed the largest corporate acquisition by an Indian company by acquiring the Anglo-Dutch steelmaker Corus Group for a staggering $11.3 billion. The following year, in 2008, the Tata Nano, known as the "little man's car," was unveiled at the Auto Expo in New Delhi, making history.
Ratan Tata's temporary return as chairman
Ratan Tata briefly returned from retirement in October 2016 to serve as interim chairman following the ouster of his successor, Cyrus Mistry. However, he retired again in January 2017 and Natarajan Chandrasekaran was appointed as the next chairman of the Tata Group.
The Wealth of Ratan Tata : Ratan Tata Asset Value
According to Forbes, Ratan Tata's net worth is around $291 billion, mainly due to Tata Sons, the main investment holding company and sponsor of the Tata Companies. The Tata Group, which has a presence in key industries such as IT and consumer products, owes much of its success to Ratan Tata's leadership. Ratan Tata is known not only for his philanthropic involvement in the Tata Trust, of which he is currently chairman but also for the fact that his empire is not only wealthy but also highly respected.
Awards, prizes and achievements
Ratan Tata's influence on Indian entrepreneurship is immeasurable. Throughout his career, he has received numerous awards and honors, including the prestigious Padma Bhushan in 2000, one of India's most distinguished civilian awards. His leadership, risk-taking and vision have inspired young entrepreneurs and demonstrated that Indians have the courage and ability to compete globally.
The call for the Bharat Ratna for Ratan Tata
Ratan Tata's inspiring journey has led to growing calls for him to be awarded the Bharat Ratna, India's highest civilian honor. A petition on change.org calling for this honor has already garnered over 408,044,416 supporters. The petition highlights Ratan Tata's humility and philanthropy, as well as his contributions to research, education and culture in India. A petition to this effect had also been filed in the High Court of Delhi, but was rejected by the court as it was not within its jurisdiction to make such an award. Ratan Tata should have received the Bharat Ratna 30 years ago, according to a leading newspaper (https://navbharattimes.indiatimes.com/business/business-news/bharat-ratna-for-ratan-tata-is-trending-in-social-media/articleshow/96323862.cms), which I strongly support.
Ratan Tata's private life
Despite his remarkable career, Ratan Tata remained unmarried. When he was working in Los Angeles, he fell in love once, but circumstances forced him to return to India due to the illness of a family member. Unfortunately, the girl's parents did not allow her to accompany him. In a 2011 interview, Ratan Tata said, "I came close to getting married four times, and each time I backed out because of fear or one reason or another."
Conclusion
Ratan Tata's journey from a difficult childhood to a global icon is a testament to his resilience, vision and leadership. His contributions to business, philanthropy, and the nation have left an indelible mark. As we celebrate his achievements, let us be inspired by his wisdom and vision for a brighter and more prosperous India.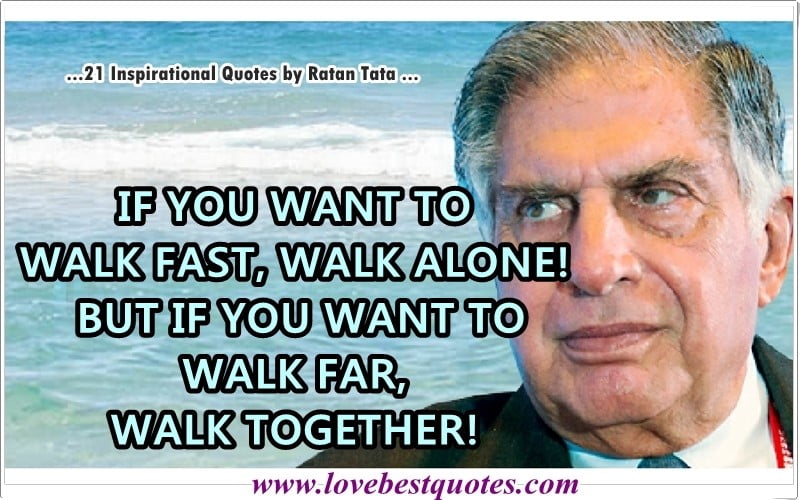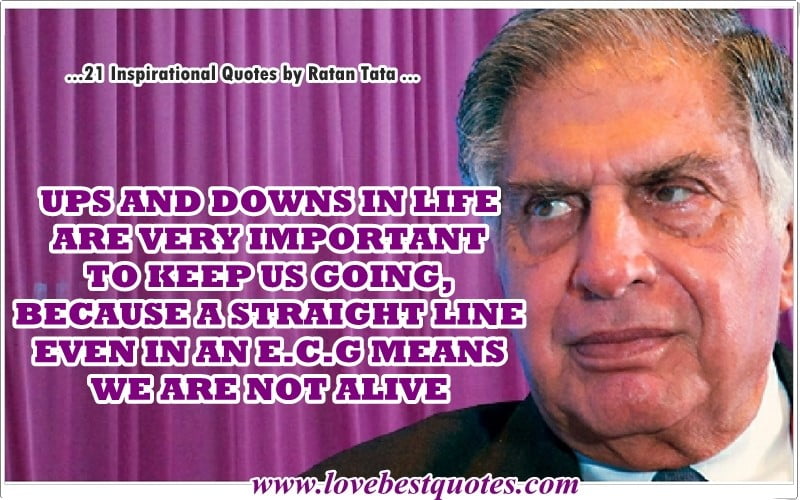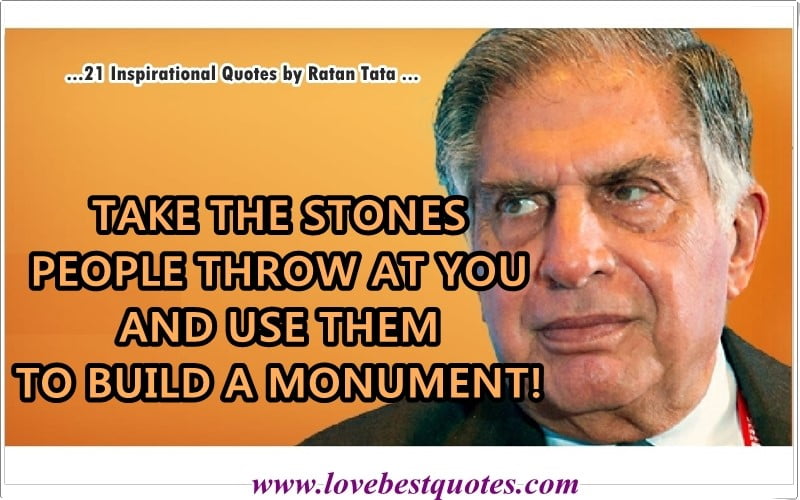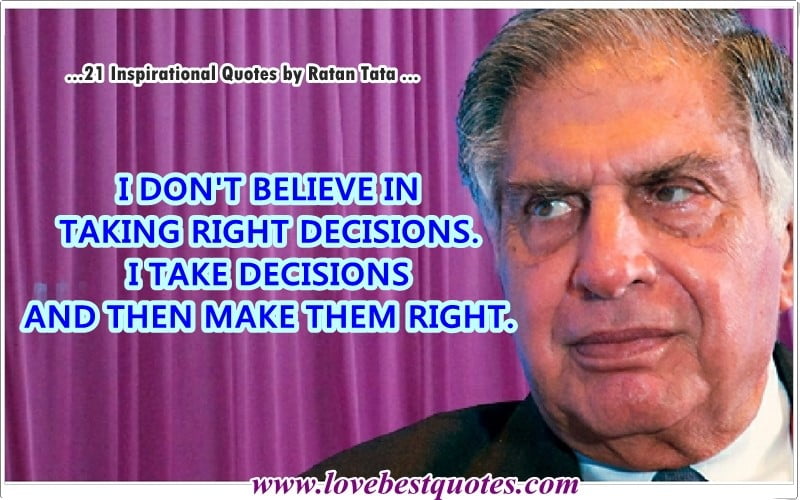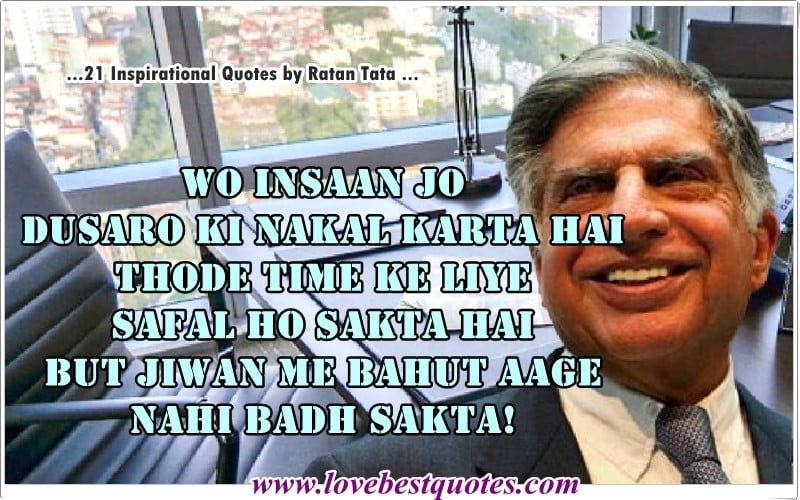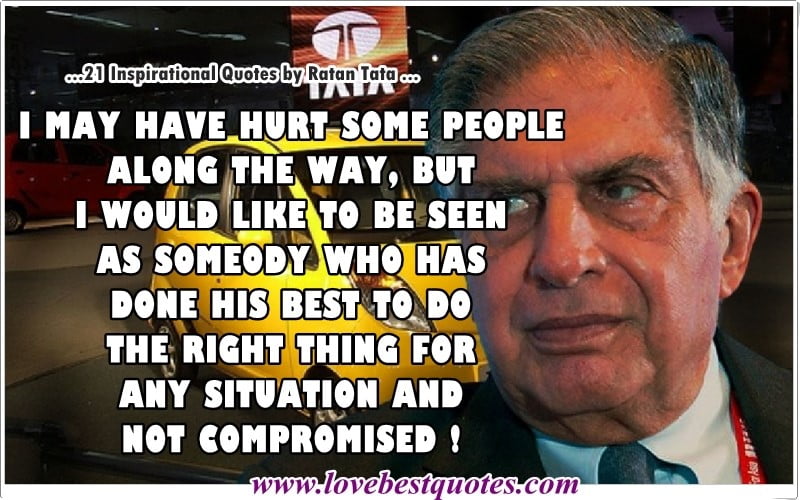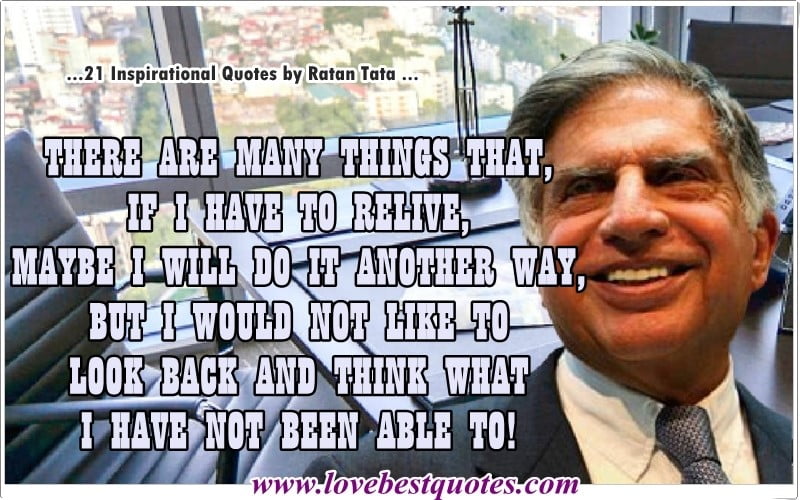 With over 100 companies offering products and services across 150 countries, 700,000 employees contributing a revenue of US$ 100 billion, the Tata Group is India's largest and most globalized business conglomerate.
The Tatas are known for salt, software, cars, communications, housing, hospitality, steel and gold. But how did they come so far? How did they groom leadership, delight customers, drive business excellence and acquire global corporations? How did they maintain a brand and corporate values that are considered the gold standard?A deepdive into the Tata universe, The Tata Group brings forth hitherto lesser-known facts and insights. It also brings you face-to-face with the most intriguing business decisions and their makers. How did Tata Motors turn around Jaguar Land Rover when Ford failed to do so? Why wasn't TCS listed during the IT boom? Why wasn't Tata Steel's Corus acquisition successful?This definitive book tells riveting tales and provides insider accounts of the adventure and achievement, conflict and compassion, dilemmas and decisions of dozens of Tata companies.The result of over a decade of rigorous research and interviews with more than a hundred leaders at Tata, this book decodes the Tata way of business, making it an exceptional blend of a business biography and management classic.