Bible Verses About Hope in Hard Times
We are living in a broken world and hard times. We are facing difficult situations and pain in recent times that appear to have no answers. In the midst of sickness, depression, unemployment, despondency, and uncertainty, its but natural we ask HIM, Where Are You?
Comforting Bible Verses During Troubled Times
Bible tells us that we will have troubles in this world and come across some unknown, challenging times. In the Bible, Jesus said that we will have trouble. Jesus goes on to assure us and says that "I have overcome the world." (John 16:33). Therefore we can rest on God's Word and take comfort and be strong.
Bible Verses About Faith in Hard Times
Jesus is with us, ready to walk with us through the hard times. That doesn't mean it will be an easy road. But we won't be alone. If you are facing hard and uncertain times, you can be encouraged to press on knowing that we shall overcome all our hardships and troubles. The following beautiful words from the Bible will sure lift your spirits. If you are seeking strength, hope and encouragement, during these hard times, read and speak these encouraging bible verses and share them with others questioning God's goodness.  May Lord Bless You, Amen !!
PLEASE VISIT, LIKE, SHARE AND SUBSCRIBE TO MY YOUTUBE CHANNEL !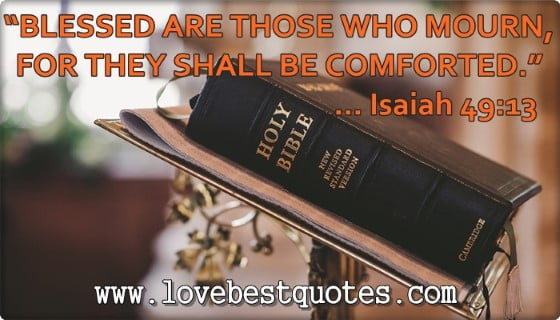 "BLESSED ARE THOSE WHO MOURN,
FOR THEY SHALL BE COMFORTED."
… Isaiah 49:13

"CAST YOUR BURDEN ON THE LORD, 
AND HE WILL SUSTAIN YOU; 
HE WILL NEVER PERMIT 
THE RIGHTEOUS TO BE MOVED."
… Matthew 5:4
"THE LORD TAKES PLEASURE IN THOSE
WHO FEAR HIM, IN THOSE WHO
HOPE IN HIS MERCY.
PSALM 147:11
"YOU ARE MY HIDING PLACE
AND MY SHIELD; I HOPE IN YOUR WORD."
PSALM 119:114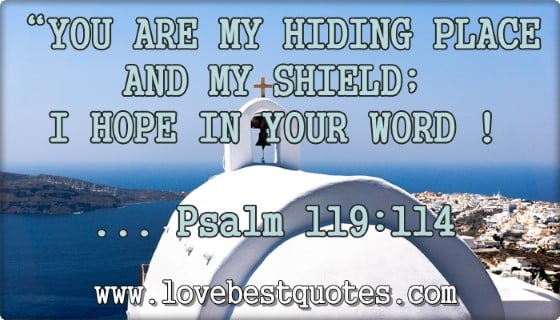 "THEREFORE MY HEART IS GLAD,
AND MY GLORY REJOICES;
MY FLESH ALSO WILL REST IN HOPE."
PSALM 16:9
AND WITHOUT FAITH IT IS IMPOSSIBLE TO PLEASE HIM,
FOR WHOEVER WOULD DRAW NEAR TO GOD
MUST BELIEVE THAT HE EXISTS AND
THAT HE REWARDS THOSE WHO SEEK HIM.
 ~ Hebrews 11:6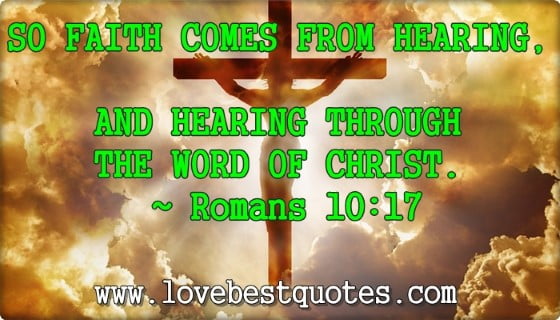 SO FAITH COMES FROM HEARING,
AND HEARING THROUGH
THE WORD OF CHRIST.
 ~ Romans 10:17
FOR I CONSIDER THAT THE SUFFERINGS
OF THIS PRESENT TIME ARE NOT WORTH
COMPARING WITH THE GLORY
THAT IS TO BE REVEALED TO US.
… Romans 8:18
REJOICE IN HOPE,
BE PATIENT IN TRIBULATION,
BE CONSTANT IN PRAYER.
… Romans 12:12
THEREFORE ENCOURAGE ONE ANOTHER
AND BUILD ONE ANOTHER UP,
JUST AS YOU ARE DOING.
… 1Thessalonians 5:11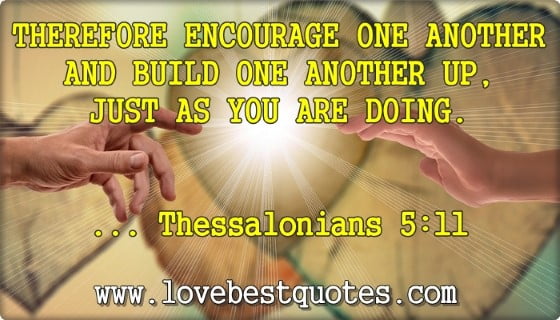 "IT IS THE LORD WHO GOES BEFORE YOU,
HE WILL BE WITH YOU; HE WILL NOT LEAVE YOU
OR FORSAKE YOU. DO NOT FEAR OR BE DISMAYED."
… Deuteronomy 31:8
"THE LORD IS MY LIGHT AND MY SALVATION; 
WHOM SHALL I FEAR? THE LORD IS THE STRONGHOLD
OF MY LIFE; OF WHOM SHALL I BE AFRAID?"
… Psalm 27:1
CAST ALL YOUR ANXIETY ON HIM
BECAUSE HE CARES FOR YOU !
… Peter 5.7
"HE SETS ON HIGH THOSE WHO ARE LOWLY,
AND THOSE WHO MOURN ARE LIFTED TO SAFETY."
…Psalm 23:4
"GOD IS OUR REFUGE AND STRENGTH, 
A VERY PRESENT HELP IN TROUBLE."
.. John 14.27
"BLESSED BE THE GOD AND
FATHER OF OUR LORD JESUS CHRIST,
THE FATHER OF MERCIES
AND GOD OF ALL COMFORT."
… PSALM 46:1
"LET YOUR STEADFAST LOVE
COMFORT ME ACCORDING TO
YOUR PROMISE TO YOUR SERVANT."
… Corinthians 1:3