In the ever-evolving landscape of global politics and leadership, few figures have made as indelible a mark as Narendra Modi. As the Prime Minister of India, Modi has not only led one of the world's most populous and diverse nations but has also become a significant player on the global stage. In this article, we will delve deep into the life, achievements, and impact of Narendra Modi, a global leader who has captured the attention of the world.
Early Life and Political Journey
Born on September 17, 1950, in Vadnagar, a small town in Gujarat, Narendra Damodardas Modi's journey from humble beginnings to the pinnacle of political leadership is nothing short of remarkable. Raised in a modest family, he faced the challenges of an ordinary Indian. However, his passion for social service and leadership qualities set him on a path that would eventually reshape the destiny of a nation.
To read about the detailed personal life story of Shri Narendra Modi please click HERE.
RSS Swayamsevak (Volunteer)
Modi's entry into politics was marked by his association with the Rashtriya Swayamsevak Sangh (RSS), a Hindu nationalist paramilitary volunteer organization. He joined RSS in 1971 till 1985 when he was inducted into the BJP party.  While the RSS is often associated with its dedicated paramilitary volunteers who engage in a unique blend of disciplined lathi (stick) exercises, spiritual prayers, and yoga during their morning drills, the organization's influence extends far beyond these physical activities. With affiliations to 53 diverse organizations, the RSS operates across a wide spectrum of human endeavors, spanning from politics and education to media and fisheries. It is within these varied domains that the organization has successfully achieved notable accomplishments. Modi's early involvement with the RSS laid the foundation for his future political career and over the years, he steadily climbed the political ladder within the Bharatiya Janata Party (BJP), proving his mettle as an astute strategist and a charismatic leader.
Chief Minister of Gujarat
One of the critical milestones in Narendra Modi's political career was his appointment as the Chief Minister of Gujarat in 2001. This tenure, which lasted for an impressive 13 years, showcased his governance prowess. Under his leadership, Gujarat witnessed significant economic development and infrastructural growth. His policies aimed at attracting investments and promoting industrialization turned Gujarat into an economic powerhouse.
Modi's leadership during challenging times, such as the aftermath of the 2002 Gujarat riots, displayed his ability to manage crises effectively. His focus on inclusive growth and development garnered both national and international attention.
The Journey to Prime Ministership
Narendra Modi's journey to becoming the Prime Minister of India was marked by relentless determination and a clear vision for the nation. In 2014, he led the BJP to a historic victory in the general elections, securing a decisive majority in the Lok Sabha (the lower house of India's Parliament). This victory paved the way for Modi to assume the role of Prime Minister.
As Prime Minister, Narendra Modi initiated a series of ambitious reforms and policies that aimed to transform India into a global economic powerhouse. The "Make in India" campaign, aimed at boosting domestic manufacturing, and "Digital India," which aimed at harnessing technology for governance, were among his flagship initiatives.
Global Impact and Diplomacy
Narendra Modi's leadership transcends national boundaries. He has actively engaged with world leaders, fostering diplomatic ties and promoting India's interests on the global stage. His foreign policy initiatives, including the "Neighborhood First" and "Act East" policies, have strengthened India's position in the international arena.
Modi's efforts to address global challenges such as climate change through initiatives like the International Solar Alliance have received acclaim from world leaders. His active participation in international forums like the G20 and BRICS has further elevated India's stature.
Economic Reforms and Development
Under Narendra Modi's leadership, India has witnessed several economic reforms aimed at promoting ease of doing business and attracting foreign investments. The implementation of the Goods and Services Tax (GST) aimed at simplifying India's complex tax structure, while the "Startup India" program has nurtured entrepreneurship and innovation.
His focus on "Swachh Bharat Abhiyan" (Clean India Mission) and "Pradhan Mantri Jan Dhan Yojana" (Financial Inclusion Program) reflects his commitment to improving the lives of ordinary Indians. These initiatives have had a profound impact on healthcare, sanitation, and financial inclusion across the country.
The Global Recognition
Narendra Modi's influence extends far beyond the realms of politics and economics. He has not only led his nation but has been recognized and honored by countries and organizations worldwide. These accolades underscore his status as a truly global leader, making a substantial impact on the international stage. Here is a list of titles and awards that highlight Narendra Modi's dynamic and globally significant leadership in the 21st century.
Titles Conferred by Countries:
Order of the Nile (Egypt)
In September 2023, Egyptian President Abdel Fattah al-Sisi presented Prime Minister Narendra Modi with Egypt's highest state honor, the 'Order of the Nile,' underscoring the exceptional relationship between the two nations.
Companion of the Order of Logohu (Papua New Guinea)
In May 2023, Papua New Guinea honored Prime Minister Modi with its highest civilian award, recognizing his commitment to uniting Pacific Island countries and advocating for the Global South.
Companion of the Order of Fiji (Fiji)
Also in May 2023, Fiji bestowed upon PM Modi its highest honor, acknowledging his exceptional global leadership.
Ebakl Award (Republic of Palau)
During his visit to Papua New Guinea in May 2023, President Surangel S. Whipps, Jr. of the Republic of Palau conferred the Ebakl Award upon PM Modi, further solidifying international recognition.
Order of the Druk Gyalpo (Bhutan)
In December 2021, Bhutan recognized PM Modi's significant contributions by awarding him the highest civilian decoration, the Order of the Druk Gyalpo.
Legion of Merit (United States)
In December 2020, the United States honored PM Modi with the prestigious "Legion of Merit" for his pivotal role in strengthening the India-US strategic partnership.
King Hamad Order of the Renaissance (Bahrain)
In 2019, Bahrain awarded PM Modi the King Hamad Order of the Renaissance, a top honor from the Gulf nation.
Order of the Distinguished Rule of Nishan Izzuddin (Maldives)
Also in 2019, the Maldives bestowed upon PM Modi their highest civilian honor for foreign dignitaries, Order of the Distinguished Rule of Nishan Izzuddin.
Order of St. Andrew (Russia)
In 2019, PM Modi was awarded the Order of St. Andrew, Russia's highest civilian honor, in recognition of his exceptional contributions.
Order of Zayed Award (United Arab Emirates)
The United Arab Emirates recognized PM Modi with its highest civilian honor, the Order of Zayed, in 2019, strengthening the ties between the two nations.
Grand Collar of the State of Palestine Award (Palestine)
In 2018, Palestine honored PM Modi with its highest accolade for foreign dignitaries, the Grand Collar of the State of Palestine Award.
State Order of Ghazi Amir Amanullah Khan (Afghanistan)
Afghanistan awarded PM Modi its highest civilian honor in 2016, "State Order of Ghazi Amir Amanullah Khan" acknowledging his significant contributions.
Order of Abdulaziz Al Saud (Saudi Arabia)
In 2016, Saudi Arabia honored PM Modi, a non-Muslim dignitary, with its highest honor, the Order of Abdulaziz Al Saud.
Awards Conferred by Organizations/Foundations:
Global Energy and Environment Leadership Award (Cambridge Energy Research Associates CERA)
In 2021, PM Modi received this award for his unwavering commitment to the future of global energy and environmental sustainability.
Global Goalkeeper' Award (Bill and Melinda Gates Foundation)
In 2019, PM Modi was recognized by the Bill and Melinda Gates Foundation for his outstanding contribution to the Swachh Bharat Abhiyan with the "Global Goalkeeper" Award.
Champions of The Earth Award (United Nations)
In 2018, the United Nations honored PM Modi with the prestigious "Champions of The Earth Award," the UN's highest environmental honor, in recognition of his environmental efforts.
Seoul Peace Prize (Seoul Peace Prize Cultural Foundation)
In 2018, PM Modi was awarded the Seoul Peace Prize, a biennial recognition, for his significant contributions to global harmony, reconciliation between nations, and world peace.
These titles and awards reflect Narendra Modi's remarkable leadership and his enduring impact on the world stage.
Final Thoughts
In conclusion, Narendra Modi's journey from a small-town boy to a global leader is a testament to his unwavering commitment, visionary leadership, and determination. His impact on India's development and global diplomacy is undeniable. As we look ahead, it is clear that Narendra Modi will continue to play a pivotal role in shaping the future, not only for India but for the world as a whole.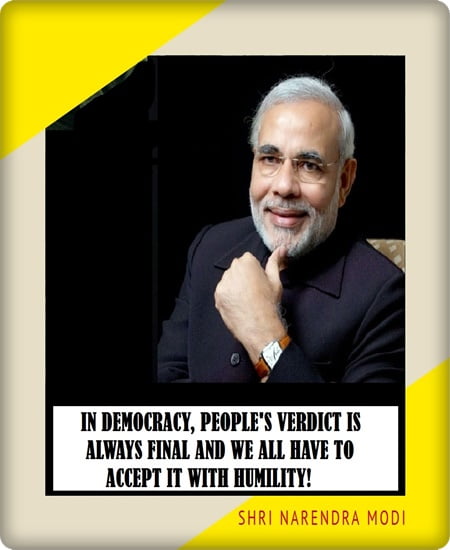 Narendra Modi Birthday
Narendra Modi's birthday falls on September 17, 1950. Narendra Modi made early start in his life and was good in whatever he did. The third child among the six brothers, Modi helped in selling tea with his father Shri Damodardas Modi and his elder brother in his early years. He studied in a small town named Vadnagar in Gujarat. Even after he finished his schooling, he continued selling tea and he also served tea to the soldiers during Indo-Pak war.
Narendra Modi Mother
Narendra Modi's mother's name was Hiraben. Modi was very close to his mother and was often seen visiting his mother and seeking his blessings. For birthday wishes Narendra Modi would often go to see his mother and spend time with her. The world knew who was the great lady that gave birth to one of the most powerful leaders of this world and the outstanding Prime Minister of this country. Born in 1920 Narendra Modi's mother died in Dec 2022 at the age of 102.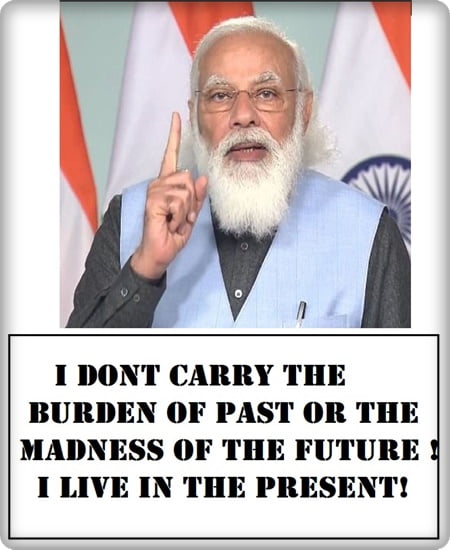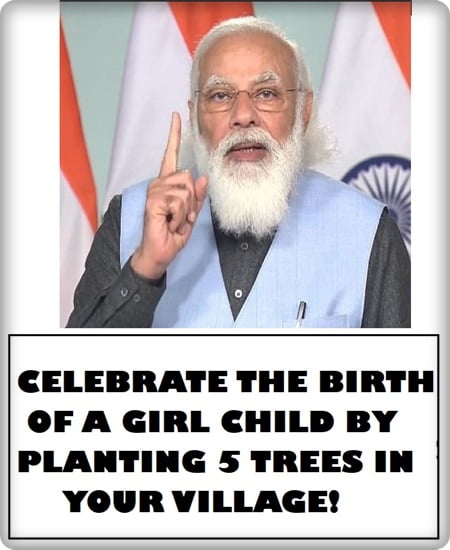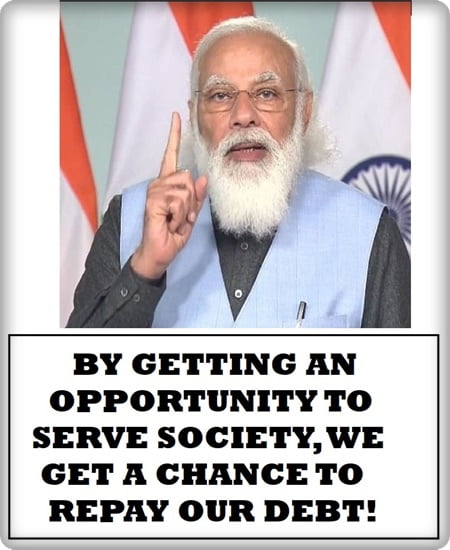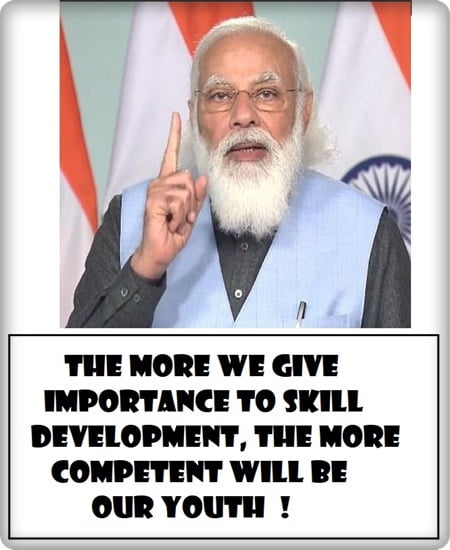 Narendra Modi Quotes
Narendra Modi is so successful because of his positive outlook and hard work. At a time when people in India were completely frustrated by the corruption in the country and the ways things have been working this country since long, Modi has come as a fresh breath of air and a face of hope. He has not dissappointed the people of this country and emerged as one of the greatest Prime Minister that this country has produced. Here are some of the Narendra Modi Quotes that is so inspiring and motivating.
PLEASE DONT FORGET TO VISIT AND SUBSCRIBE TO MY YOUTUBE CHANNEL !