Shri Narendra Modi, Hon'ble Prime Minister of India
Narendra Damodardas Modi, the Prime Minister of India has really written the success story. From a mere tea seller to becoming the Prime Minister of the world's largest democracy is a real inspiration to all of us. The remarkable thing about his success story is that at each difficult phase in his life, he had the courage and conviction that he could find out right path and move forward. He turned every negative situation into a positive one.
Narendra Modi Birthday
Narendra Modi birthday falls on September 17, 1950. Narendra Modi made early start in his life and was good in whatever he did. The third child among the six brothers, Modi helped in selling tea with his father Shri Damodardas Modi and his elder brother in his early years. He studied in a small town named Vadnagar in Gujarat. Even after he finished his schooling, he continued selling tea and he also served tea to the soldiers during Indo-Pak war.
Narendra Modi Mother
Narendra Modi mother name is Hiraben. Modi is very close to his mother and often seen visiting his mother and seeking his blessings. For birthday wishes Narendra Modi goes to see his mother and spend time with her. The world knows that this is the great lady that gave birth to one of the most powerful leaders of this world and outstanding Prime Minister of this country. Born in 1920 Narendra Modi mother age is 101 as on 2021.
The first glimpse of Modi as a great speaker was seen in the years of his schooling. In a recent interview, the teacher of his school told that Modi was an average student; however, he would always give a heartwarming speech, and he used to attract everyone who heard him.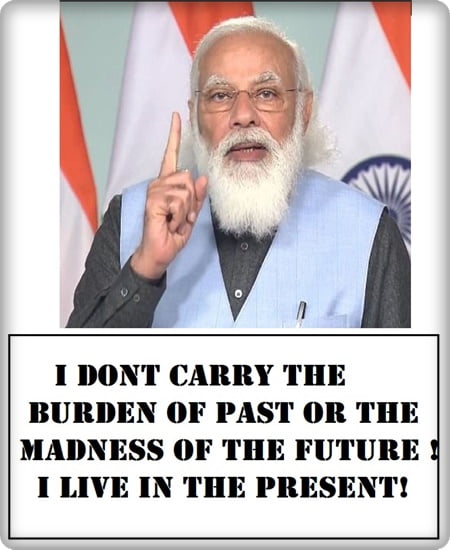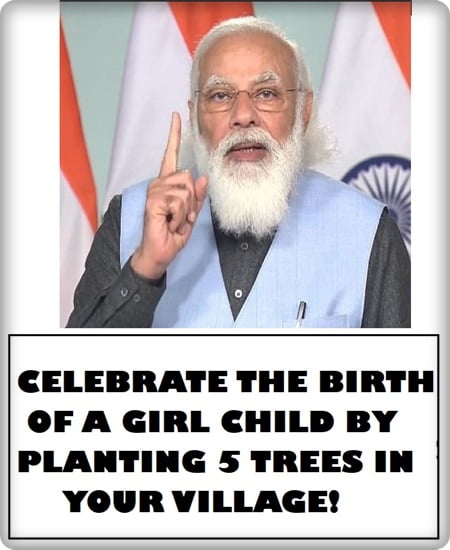 Narendra Modi Young Leader
The RSS, seeing the great potential included him in the Bharatiya Janata Party (BJP) in 1985. Narendra Modi did not disappoint and proved his worth; and soon he was indispensable in the party. In 1988, he became the Convening Secretary of the BJP's Gujarat wing, and won the party the state elections in 1995. He was then transferred to New Delhi as the BJP's national secretary. In 2001, when Keshubhai Patel was the then Chief Minister of Gujarat, senior BJP leaders chose Modi as the Chief Ministerial Candidate. The young leader Narendra Modi became the Chief Minister of Gujarat in 2001 and was elected chief minister back to back four times because of his unique working style that was very successful and made Gujarat econmically strong and prosperous.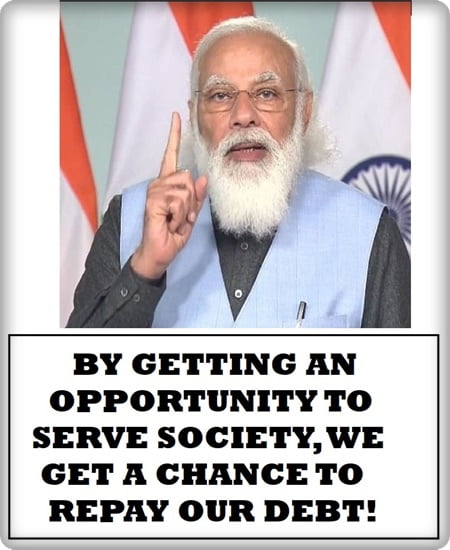 Prime Minister of India
His remarkable and undeniable performance in the state of Gujarat catapulted him to the forefront in BJP Party and he was made the party's prime ministerial candidate in the 2014 elections. Again, he did not disappoint the BJP party and what followed was an unprecedented victory for the party in the general elections. Modi was not only able to get huge number of votes for his party but ensured that BJP won with an absolute majority. The Modi wave swept not only India but other countries as well. Modi was able to easily connect to various cross-section of society. His speech giving skills, proven track record, his approach to the common man drove voters to him transcending all barriers of region, religion, castem and creed. This lion from Gujarat, the true son of the soil was sworn in as India's 14th prime minister in 2014 and again in 2019, after a victory that was greater than the earlier one.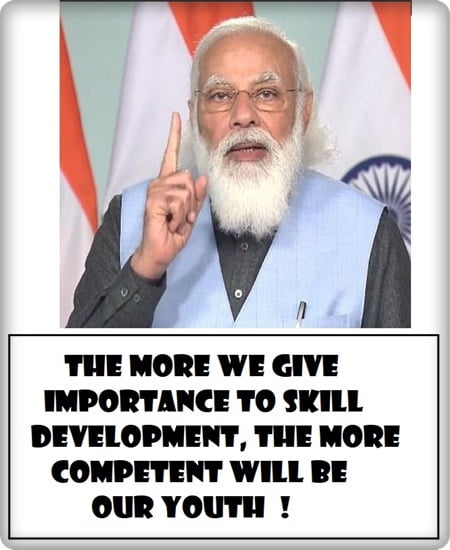 Narendra Modi Quotes
Narendra Modi is so successful because of his positive outlook and hard work. At a time when people in India were completely frustrated by the corruption in the country and the ways things have been working this country since long, Modi has come as a fresh breath of air and a face of hope. He has not dissappointed the people of this country and emerged as one of the greatest Prime Minister that this country has produced. Here are some of the Narendra Modi Quotes that is so inspiring and motivating.
PLEASE DONT FORGET TO VISIT AND SUBSCRIBE TO MY YOUTUBE CHANNEL !